3.4.6 The Editor Window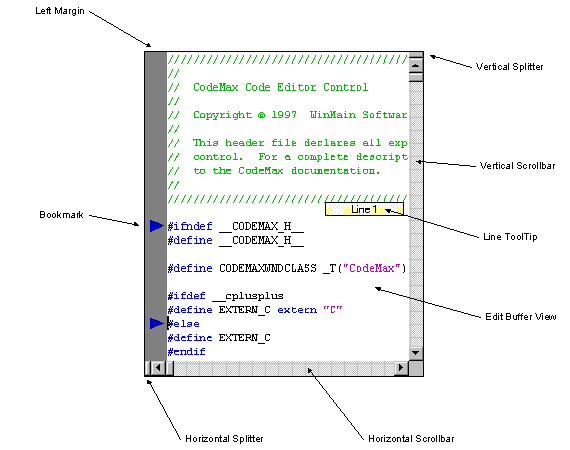 An Editor Window shows a file which has been opened for editing. It has its own Context Menu. There will be one editor window for each open file (maximum 32). The particular editor window being shown depends on the tab control that contains it.
There are an extensive set of options available for customizing the appearance and function of the editor window. See the sections on Using the Internal Editor, Configuring the Internal Editor, the Editor Menu, the Text Menu, and the Editor Preferences Dialog.